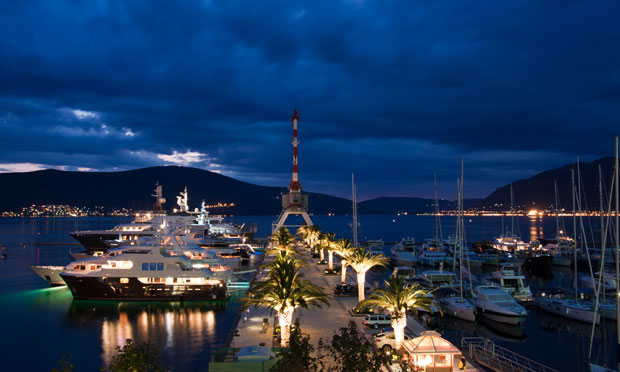 Bigova is located approx 15mins drive away from the world class marina Porto Montenegro, Tivat.


Situated in the Bay of Kotor, Europe's most Southerly fjord, it is tipped to become the new Monaco. Originally founded in 1889, this disused Austro-Hungarian naval base has been transformed in to a marina that will berth over 600 yachts up to 150metres in length, 130 berths will be dedicated for superyachts. The new port is complimented by luxurious waterside residences, restaurants, bars and boutiques. There is also a wide range of leisure, sport and cultural activities on site. A Naval Heritage Collection exhibits artifacts used in the naval works- it also boasts having a 1960s Yugoslav P-821 Navy submarine on display.
Porto Montenegro is also the home of Lido Mar which contains an Olympic sized designer infinity edge swimming pool- this luxurious venue has been host to some exclusive events such as Nathaniel Rothschild's 40th birthday party in 2011.
Please follow the link below to see more about Porto Montenegro.
www.portomontenegro.com